Digital Media Production and Electronic Media for the Future – 6 Credit Hours
Students in this track will learn the fundamentals of conceptualizing, gathering, verifying, and presenting content appropriate for a variety of media enterprises, including journalism, public relations, and advertising. Central to this program is student interaction with social and mobile media technologies and engaging in storytelling appropriate for today's complex and evolving media landscape. Students will use the School of Communication's state of the art radio and television facilities, as well as field television equipment, non-linear editing software, smartphones and social media. Students enroll in JMM 102 and JMM 206.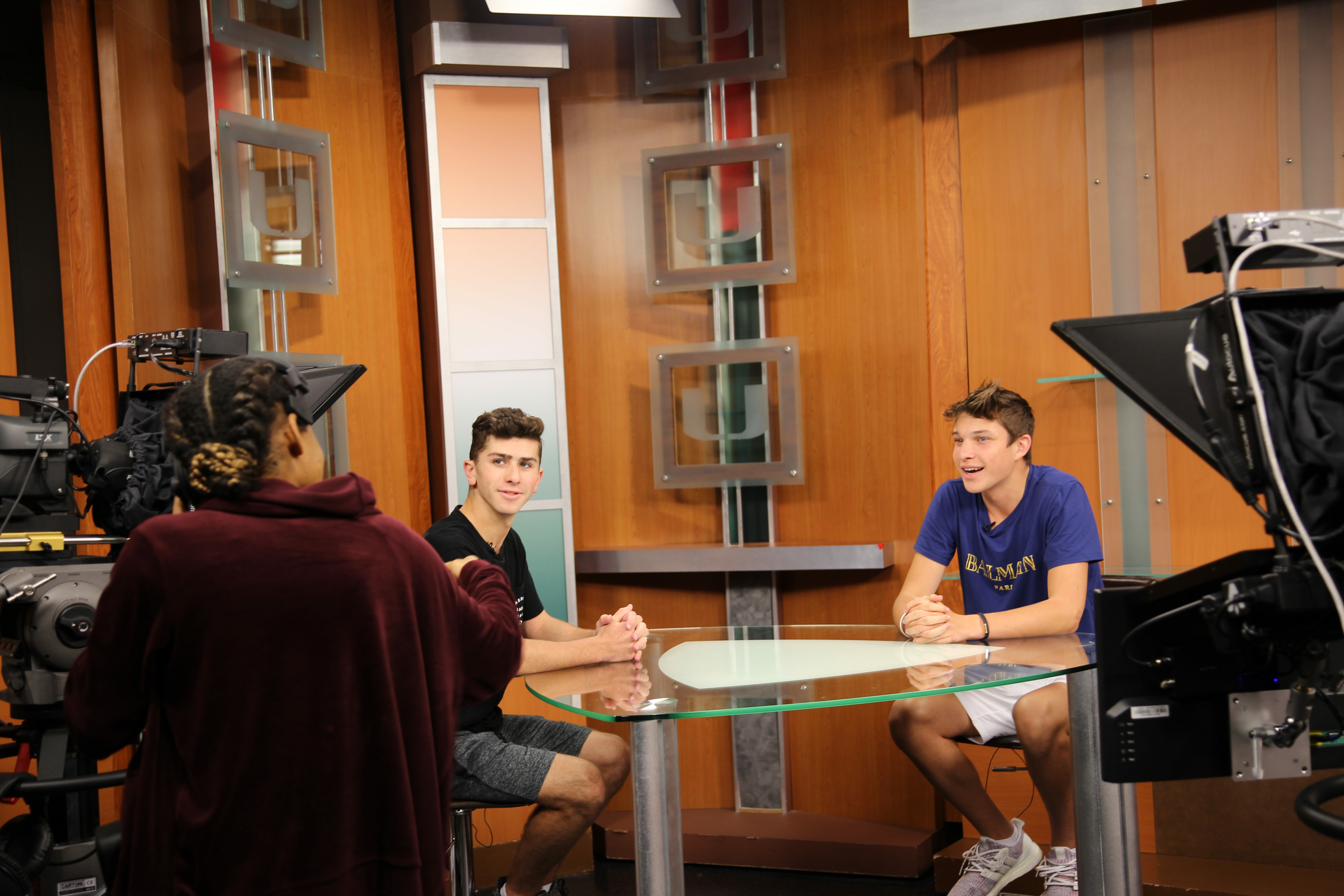 JMM 206. Producing Digital Content. 3 Credit Hours. 
In this course, students will learn to produce multimedia content, including still photos, video, audio, and text. Students will act as production crew, on-air talent, writers, producers, reporters and directors. This course will involve a lot of hands-on work with appropriate technology, as well as out of class time to gather the necessary content around campus and/or in the community. Students will visit local television and radio stations.

School of Communication | Dept. of Journalism | Instructor(s): Prof. Trevor Green

JMM 102. Understanding Media and Content in the Digital Age. 3 Credit Hours. 
This course examines how traditional and new media industries are economically structured and how various media content influences audiences and culture. Historical, technological, and regulatory issues related to the different media platforms will also be discussed from a comparative perspective.

School of Communication | Dept. of Journalism | Instructor(s): Dr. Paul Driscoll

Maximum enrollment: 12
Prerequisites(s): 9th and 10th grade English

UM Summer Scholars 2017 Digital Media Final Project on Vimeo.